Drumline and pit information packet for practice or instruction.
Warmups, exercises, songs, cadences/street beats for snare, tenor, bass drums, and pit.
This drumline and pit information and instruction packet contains setup information for the introduction into drumline and pit at various levels from beginner, intermediate, and advanced. Step by step coverage of various information that will allow prospective members gain a similar understanding while approaching the drumline or pit from every ability level. Use this packet and warmups with your school's drumline or front ensemble!
This drumline and pit information packet is available for you by paying whatever you want! The information packet contains general guidelines and all warmups for various skill levels for three sections of the battery including snare, tenor, and bass drums, as well as the front ensemble. The packet was recently expanded to 186 pages of information, warmups, exercises, songs, cadences and street beats (including an on-field warmup and a warmdown). This packet also includes all pit warmups, exercises, and songs!
.
---
.
.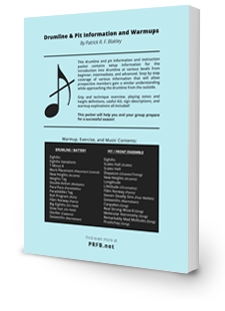 Drumline & Pit Information & Warmup Packet

(You will be directed to a digital download link once the payment is processed.) 
.
Physical copies are available at the following retailers:
Amazon, Barnes & Noble, and Book Depository.
Books are also sold in person and all forms of payment are accepted (including credit/debit cards).
.
Use these drumline and pit warmups with your own ensemble! Just pay whatever you want!
.

For new instructors, this packet pairs perfectly with The Field Percussion User Manual!
.
You know what goes great with playing percussion rudiments? Wearing them!
Check out the apparel and merch section for tons of great drum shirts and accessories to wear to your next rehearsal. From things that the whole band will understand, to things that only the drummers will understand, and even things that nobody might understand!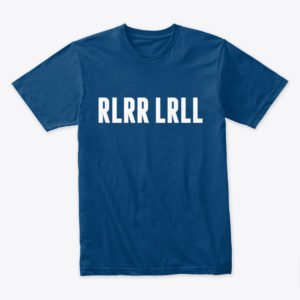 .
---
.
Other publication by Patrick R. F. Blakley:
Drummy Drum, Drummond Novel,  Quadratics, User Manual, Info Packet, Drumline Warmups, Pit Warmups, Drumset Warmups, and Articles.
.