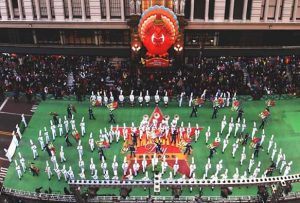 I am available to visit your Field or Indoor rehearsals, as well as your pre-season design meetings. It can be very helpful to get a fresh set of eyes on your show. Having someone watch your show for the first time mid to late season can give you instant informative feedback that can help you understand what the judges see on their first read. When you've seen your own show for 100+ hours it can be very easy to lose clarity in your vision. Consultants can help alleviate this issue and help you see your show a little differently. Pre-season design consultation can help get an outside perspective on your show notes and ideas, this allows for an unbiased critique on current design plans and goals.
Contact me so we can take a fresh look at your current ensemble and show layout.
Other marching pages: Show Design, Composition, Drill Writing, Audio Editing, Consultation, Private Lessons, and Articles.