Marching band, drumline, and winterguard show concept design and audio engineering!
The marching activity is a great artistic medium to tell a story. There is an intrinsic subtlety that balances nicely with the tradition of field band, percussive theater, and winterguard. Percussive theater is an especially unique form in which the characters manufacture the dialogue though percussion and requires an engaged audience. If you'd like customized audio edits, drill, percussion composition, or consultation please use the contact form to discuss your needs.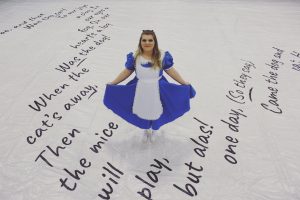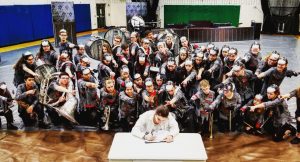 Patrick's work can be seen and heard across New York State as well as nationally in field circuits and WGI. You can hear several of Patrick's audio work annually at the Dayton, Ohio WGI World Championship.
If you're looking to have your own music edited and customized for your ensemble please contact me for audio editing! We can discuss the regulations of your class and the needs of your group to produce the perfect audio file for your ensemble!
Other marching pages: Show Design, Composition, Drill Writing, Audio Editing, Consultation, Private Lessons, and Articles.