World Class Winterguard Music and Soundtrack / Audio Editing
WGI winterguard shows, dance ensembles, theater productions, radio, and more!
Award-winning winterguard music for your ensemble at the best price, guaranteed!
---
🔔 Patrick R. F. Blakley is WinterguardMusic.com – Incredible winterguard music editing and winterguard soundtracks design within your budget! Work with an audio expert in the marching and WGI activities and set your group up for success. I am an NYSFBC music judge, a WGI-certified percussion judge, and I have been involved with the marching arts for over 30 years! My work has created a platform for many ensembles across the country competing at the highest levels of competition in the marching arts activity. Several of these groups have medaled at the WGI World Championships event in Dayton, Ohio.
I will work directly with your show designers to map out your winterguard soundtrack and emphasize the choreography and design elements throughout your show. Creating your winterguard music is just the beginning, so I will continue to work alongside your team to make sure the audio elements of your show continue to be effective throughout the competitive season. I'll make sure the soundtrack achieves the highest potential based on competition results and judges' input. If you have to modify show elements, choreography, or drill, the music can be just as flexible to meet your needs! Getting a price is easy, click the 'quote' button below! If you get a lower price somewhere else, I'll beat it!

Get the best winterguard soundtrack
and the best winterguard music edits
at the very best price!
GUARANTEED!
What's Included:
☑ High-Quality Full Show Length Audio File!   ☑ Unlimited Free Simple Revisions!   ☑ Consultation Throughout The Entire Season!
---
Or listen to some past winterguard music edits below: 
.
---
You can also use the contact page to get more info on any of the things below! Let's chat!
Music editing for dance, winterguard music and winterguard show ideas!
Music for Winterguard International / WGI!
Are you more interested in dance ensemble audio work? Well, this is also the best resource for audio editing services for dance ensembles! Patrick also specializes in providing high-quality audio mixing for dance performances such as collegiate ensembles, clubs, studios, individuals, or independent groups! This work is done by an experienced audio engineer who is skilled in sound design, live audio recording, and audio restoration, using the latest software and techniques to ensure the best possible results. Find a lower price somewhere else? I'll beat it!
In addition to traditional audio editing services, Patrick also offers audio enhancement and custom sound effects to help bring your dance productions to life. Whether you're looking for professional audio mixing services or want to learn the ins and outs of audio editing yourself, we have you covered with our range of resources! Contact today to learn more and take your dance ensemble's audio to the next level!
Get the best dance soundtrack
and the best dance music editing
at the very best price too!
GUARANTEED!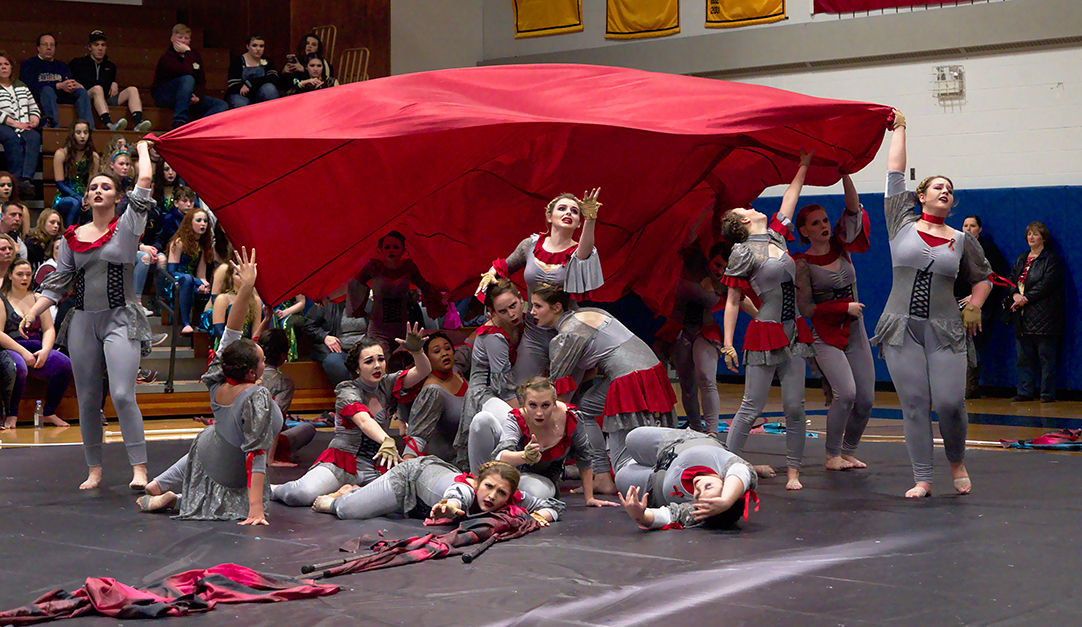 Above: CNS Northstars Winterguard, WGI Scholastic World
Below: Syracuse Brigadiers Winterguard, WGI Independent World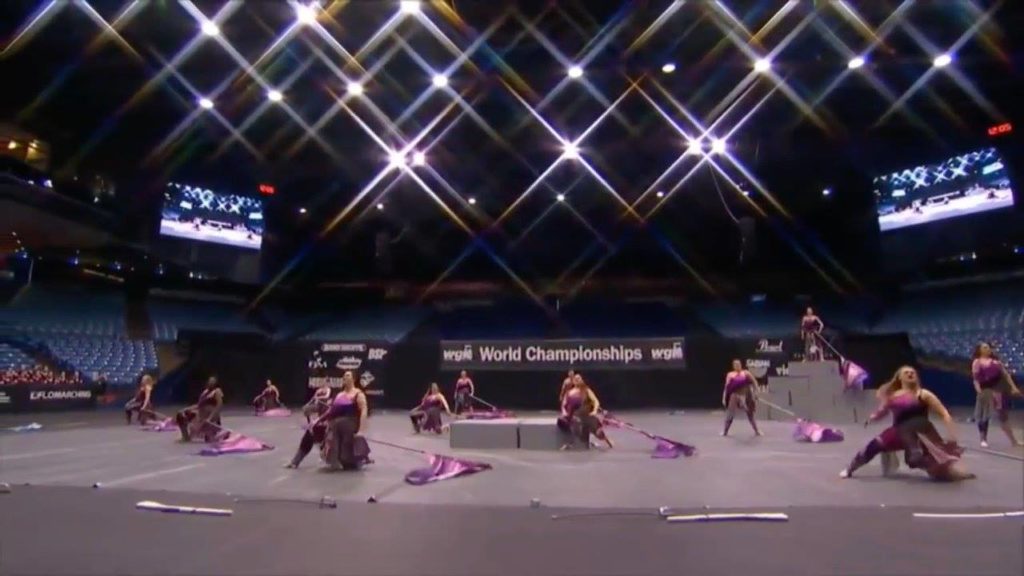 What's winterguard?
Winterguard is basically an indoor colorguard. (Colorguard is the visual section of a marching band or drum corps.) Winterguard typically made up of dancers, flags, sabres, and rifles who perform to music with a backdrop or floor covering designed to convey a theme or concept. Get more marching definitions in this websites glossary page here!
Where to buy winterguard music?
You don't need to buy the winterguard music necessarily, you can use almost anything you find streaming online! Find the right song and you can pretty much use any music you like! Find it on your favorite music platform and contact me. I'll get you the info you need to secure the performance rights and edit the songs down to a regulation show length. Check out some potential winterguard songs here!
For simple winterguard music compilation edits:
The only FREE winterguard audio service online!
WinterguardMusic.com and WinterguardAudio.com are the property of PRFB.net Percussion & Pageantry Arts. All rights reserved.
More marching music pages:
Show Design, Composition, Drill Writing, Winterguard Music Edits, Consultation, Private Lessons, and Articles.