Drumline App For iOS iPhones, iPods, and iPads
For marching snare, tenor, and bass drummers you're missing out if you don't already have this app! This is more than just a metronome app for your phone, this is a fully immersive training program. Get more involved in your warmup routine and maximize your practice time. Pull out your iPad and let this app guide you!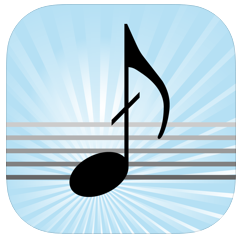 The best part about this app is that it has several options to target the exact area you're interested in working. Much like a workout routine, you can single out specific rudiment styles or exercise options that will help you achieve your practice goals. For example, if you're looking for an in depth paradiddles segment you can choose from multiple exercises, and truly focus on the rudiment. Choose the tempo you'd like to start at, and optionally increase that tempo with every repetition of the exercise. Play with just the snare sound, tenor sound, bass sound, or full ensemble. You can even choose to mute a specific bass drum in order to fill in your parts where they fit. Dig into the basics with eighths variations, control, and heights warmups. Paradiddles, multiple stroke warmups, flams, and obviously diddles exercises (among so many more). With so many warmups pre-loaded into this app you can find any category of exercise broken down for you in so many different ways. There's always more content being considered and new exercises are always on their way!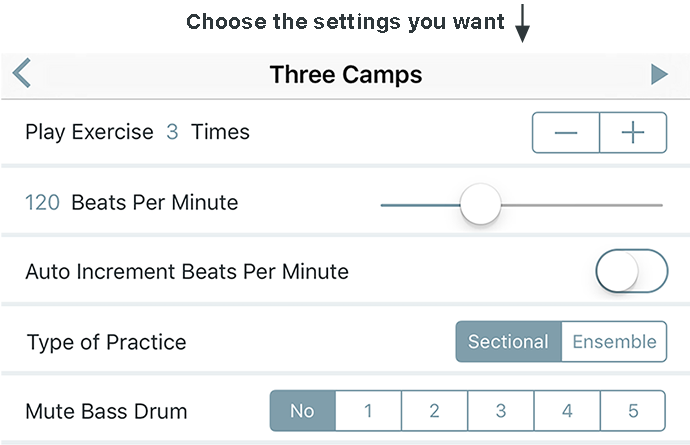 Now, I have to admit that my favorite part of this app is that the creator Paul Wochnick collaborated with me to integrate my warmups and exercises into the repertoire. If you're interested in my drumline music you can start on my free warmups page and download the sheet music to print for yourself, or simply listen to the audio of each exercise. Then, if you're feeling a little extra, load up the Diddles app and pick your poison! Isolate the snare, tenor, or bass parts, and play along a your desired tempo (and increase it a bit with every rep). Play along with the full ensemble to get fully saturated in a more realistic experience. Experiment and have fun with the hundreds of options available on this app! You're sure to take your practice time to the next level!

Read more about the app here:
http://wochnick.info/diddles.html

Download the app from the App Store:
https://apps.apple.com/us/app/diddles/id1101848301