Blakley Road, Genoa, NY Name Origin
A History of Genoa, NY and streets named Blakley/Blakely/Blakeley across the USA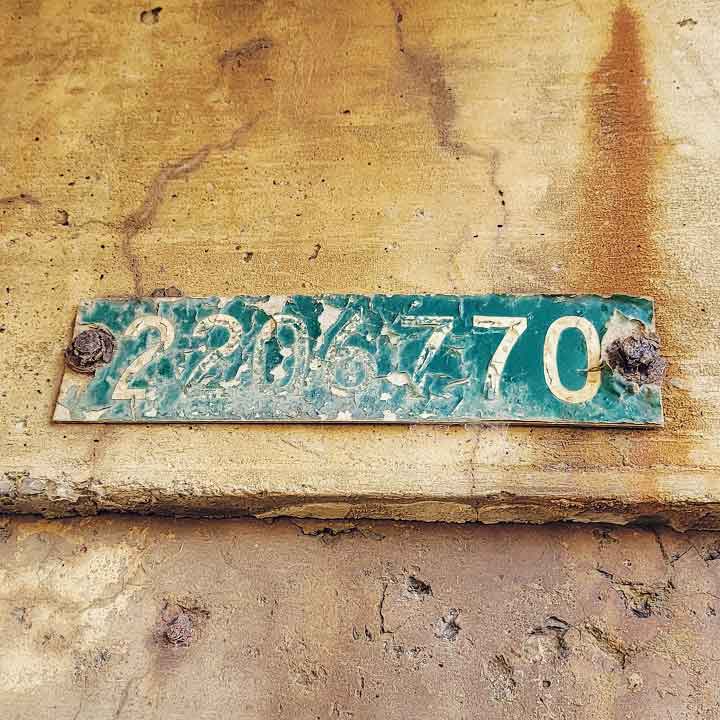 Blakley Road was named around 1906 after my grandfather's family who lived on a farm in Genoa, New York. Horace Blakley was born in 1928 to Reuben Clark "Charles" Blakley and Mabel Sarah Blakley (née Oakley). Reuben's middle name was chosen as Clark because it was his mother Ada's maiden name, and Ada's father's name was also Reuben (the later names spelled Clarke before moving to the US). There may be a connection between the Clark surname and the original founder of Genoa back in 1791 by John Clark, but Ada was born in West Bromwich, Staffordshire, England in 1865 and was then married in Ontario Canada before moving to Genoa, so the last name is probably coincidental. Genoa had a small population of about 1,400 people in 1928 (the lowest in its official history) and the Blakley family contributed Eight to that number. Horace was the youngest of the Blakley children with three older sisters named Loretta, Helen, and Alice as well as two older brothers named Harold and Howard. The farmhouse was a small home on the road that connected Sills Road at the east (named after the Sill family) and Indian Field Road to the west (referred to as The Forks because that's where the creek splits into Big and Small Salmon Creeks), about two miles south of NY-Route 90. An Ithaca-Auburn rail line used to cross Blakley Road at the east side (Sills Crossing) from 1906 until it was out of service soon after in 1923. Where the railroad crosses Blakley Road a locomotive is on record for killing a horse and demolishing its buggy while the rider narrowly escaped with his life! The road was eventually paved and the town chose to officially name it after my Grandfather's family as Blakley Road. The road is 1.3 miles long and runs east to west with a small bridge on the west end over Salmon Creek formerly known as the Twin Bridges with loud rattling wood deck planks. Nearby, at the privately owned German Cemetery (formerly the Old Dutch Cemetery) behind the residence at 777 Lansingville Rd, are the gravestones for Horace's grandfather Charles Blakley, granduncle Orville Blakley, great-grandfather Mark Blakley, and Mark's parents John Blakley and Elizabeth Blakley (my great-great-great-great-grandparents going back to 1784 in Genoa). For more Genoa history see the Genoa Historical Association Museum info below! Main source: Genoa by Ward O'Hara.
Linked here is my most up-to-date family tree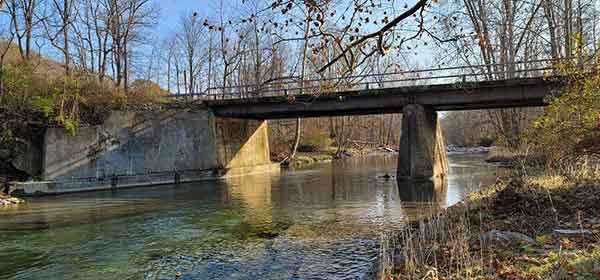 . According to popular research, the surname Blakley has migrated from New York to Ohio, Michigan, and Indiana primarily. The spelling of the name is key to understanding exactly where families are from, with the E-L-Y spelling being more popular it becomes easier to trace the L-E-Y families and their history. Currently, my own family research brings my surname back to 1784 in Genoa, NY. We also know that the surnames Blakley, Blakely, and Blakeley all stem from the same location in England called Blackley in Lancashire. Blakley, in old English, means Black Hill (bloec-hlāw) or Black Clearing (bloec-lēah). Near Blackley in Lancashire is Black Hill, so the area is home to both versions of the name origin claims. When common people in England began using surnames under William the Concourer's reign and the authoring of the Domesday Book, they were often depicted by the location at which they lived. The Hundred Rolls of London show the first person to actually be named as such being Adam de Blakeleye in 1273 under King Edward I's rule ("de" meaning "of" which describes him as Adam of the Black Clearing or Black Hill). This will be the furthest point back any Blakley family tree will go since nobody before him would use that last name! It also means that the original, and technically correct spelling is E-L-E-Y-E! This also shows that we're all closely related to the name Blackley as well! You can research this more using the resources I've utilized here: SurnameDB, House of Names, OriginSurname, and of course Ancestry.com.
Below is a list of other Blakley / Blakely / Blakeley roadways across the country (and some internationally). Included in this list are also businesses or landmarks that use any variant of that name in the title. Please send me a message if you have missing info that should be included in this list! I'm always looking for new additions to this unique list.
If you're interested in any other ancestry info feel free to check out my Terre Hill paper with a full family tree pedigree attached. Find the Terre Hill, Woodard, New York State paper here!
Please contact me with any missing info, or if you have any pictures of any of these places! Read more about my family and Blakley ancestry in my Terre Hill essay, or find me on Ancestry.com for much more!
Roads & Streets
Here's a map of all known Blakley/Blakely/Blakeley Roads and locations!
(With the hopes of traveling to as many of these places as possible, I've marked ✅ for ones I've visited with and a link to the picture.)
Blakley: "L-E-Y"

Blakley Road, Genoa, NY (named for my family) ✅

Blakley St, Port Charlotte, FL 
Blakley Ct. (Ave?), Troy, NY ✅
Blakley Dr, Highland Heights, OH ✅
Blakley Ct, Cooper Landing, AK 
Blakely: "E-L-Y"
Blakeley Rd, Haverford, PA (Spelling changed) ✅
Former Blakely Ln, Lakeland, GA
Blakely Bend Dr, Sugar Land, TX
Blakely Ln, West Milford, NJ ✅
Little Blakely Trail, Jessieville, AR
Blakely Mountain Trail, Royal, AR
Blakely Dam Rd, Mountain Pine, AR
Blakely Mountain Overlook, Mountain Pine, AR
Blakely Sq, Virginia Beach, VA
Blakely Shores Dr, Cornelius, NC
Blakely St, East Liverpool, OH
Little Blakely Creek Rd, Blue Springs, AR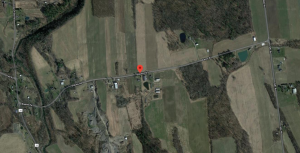 Blakely: "E-L-Y" (Continued)
Little Blakely Creek Cutoff, Blue Springs, AR
Blakely Creek Church Rd, Smith, MS
Blakely Blvd, Cedar Rapids, IA
Blakely Ave, Bainbridge Island, WA
Blakely Hill Rd, Bainbridge Island, WA
Blakely Commons Cir, Blakely, GA
Blakely Cemetery Rd, Lamar, AR
Blakeley: "E-L-E-Y"
Blakeley Corners Rd, East Aurora, NY
Blakeley Rd, Wallingford, PA ✅
Blakeley Ridge Dr, Charles Town, WV
Old Blakeley Rd, Spanish Fort, AL
Blakeley Trails Ct, Spring, TX
Blakeley Forest Blvd, Spanish Fort, AL
Blakeley Oaks Ct, Spanish Fort, AL
Blakeley Ridge Ct, Spanish Fort, AL
Blakeley Ridge Dr, Spanish Fort, AL
Blakeley Way, Spanish Fort, AL
Blakeley Oaks Dr, Spanish Fort, AL
Blakeley Oaks Blvd, Spanish Fort, AL
Blakeley Hall Gdns, Oldbury, UK
Blakeley Rise, Wolverhampton, UK
Blakeley Ave, Wolverhampton, UK
Places, Landmarks, Businesses, & Miscellaneous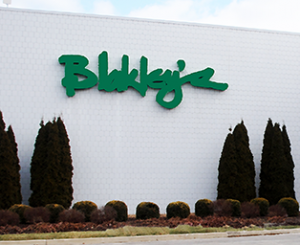 Businesses
(Primarily brick-and-mortar businesses listed.)
–
Blakely Primitive Methodist Church ✅
Blakely Enterprises (now SWDS)
Blakely Walters Wealth Management
Blakely Elementary School, AB, Canada
The Blakely Hotel, New York City, NY, USA ✅
Blakely Interiors, Banbridge, United Kingdom
–
(Businesses based on locale note: I've only included businesses based on their locales if the surname appears on the actual sign. I'm sure I'm missing a ton though, so contact me if you know of anything that should be added!)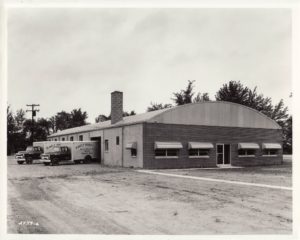 Genoa, NY Images:
Genoa Historical Association Museum:
The Genoa Historical Association Museum has an archive of Blakley records and items that I've donated after the passing of my grandfather, Horace Frank Blakley (1929-2019). I'll include the images below with some other info from the donation and his life growing up in Genoa.