Collection of toaster-related memorabilia!
From actual refurbished antique toasters to things that just say the word "toast" and plenty of related bread items along the way, this is my personal collection of all toaster-related memorabilia! There are tons of little things that just can't be listed individually but let's start with some of my favorite items and see how far it goes.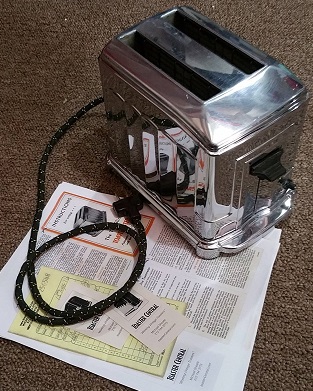 I think the best parts of this collection are the actual antique toasters. I have two refurbished 1934 Toastmaster two-slice pop-up toasters that I bought from Toaster Central down in New York City. This is the very first automatic pop-up electric toaster ever invented so since my username everywhere is A Two Slot Toaster, this seemed like the most fitting place to start! (I also have a common stock certificate for Toastmasters.) Now, just to get sidetracked immediately, I also have an ad for Coca-cola back in the 50s when they wanted to try serving "Coke for breakfast!" I have a working 1965 Coca-cola vending machine with a ton of old Coke stuff too, and this ad bridges the gap between both collections because in the ad copy there's a 1934 Toastmaster toaster on the table, the same ones I have! Back to antique toasters I also have some others too. There's another vintage General Electric pop-up toaster that only has a single long slot for two slices, and a more recent 1980s Toastmaster pop-up toaster. Does my everyday kitchen toaster count too? Oh, and custom metal toaster plates that allow me to toast my own face onto a slice of bread were a must-buy item for the collection! If we want to go back to the very beginning, I also have a metal bread holder that you set next to a campfire to make toast that way! I also have several toy toasters from antique fake toasters to tiny Barbie Dreamhouse pink toasters and some keychains too. There are even some Matchbox Roller Toasters in my collection. Another side note: I enjoy geocaching and I created a Roller Toaster trackable that has been moving around the country from cache to cache!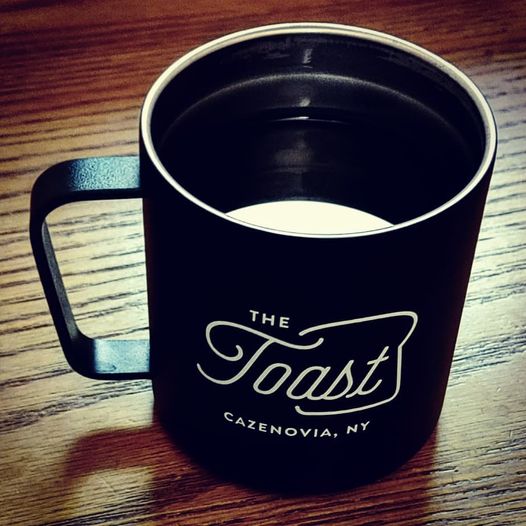 Let's see, The Brave Little Toaster was a popular movie, so I bought an authentic film cell used in creating the movie! I also have an autographed sketch of the toaster signed by the voice actress Deanna Oliver. Someone online also made me a movie poster edit using "A Two Slot Toaster" on the cover to personalize my collection. I have the original, and Brave Little Toaster Goes to Mars movies on VHS and DVD as well. On the topic of autographs, I also have a signed photo of Franz Tost, Formula One team principal for Torro Rosso. I have two autographed posters from the band The Toasters from when they recorded a live album in Brazil, and I also have a ticket stub from them too (along with a bunch of CDs obviously)! There are two NFL players who have been nicknamed "Toast," Izel Jenkins and Elvis Patterson. I have signed playing cards and headshots of the two of them. And speaking of Formula One, there used to be races in an English town called Towcester, so I bought several post cards for the town with Formula One cars on them. I also got a survey map of the town and several pamphlets, pins, and photos as well. For more places named Toast we can't leave out my favorite: Toast, North Carolina! I have two custom street signs representing their two main roads, Toast Road and Old Toast Road. Toast, NC also has a few fun businesses that I have pictures representing in the collection, like Toast Auto which has it's name written in white shingles across the roof!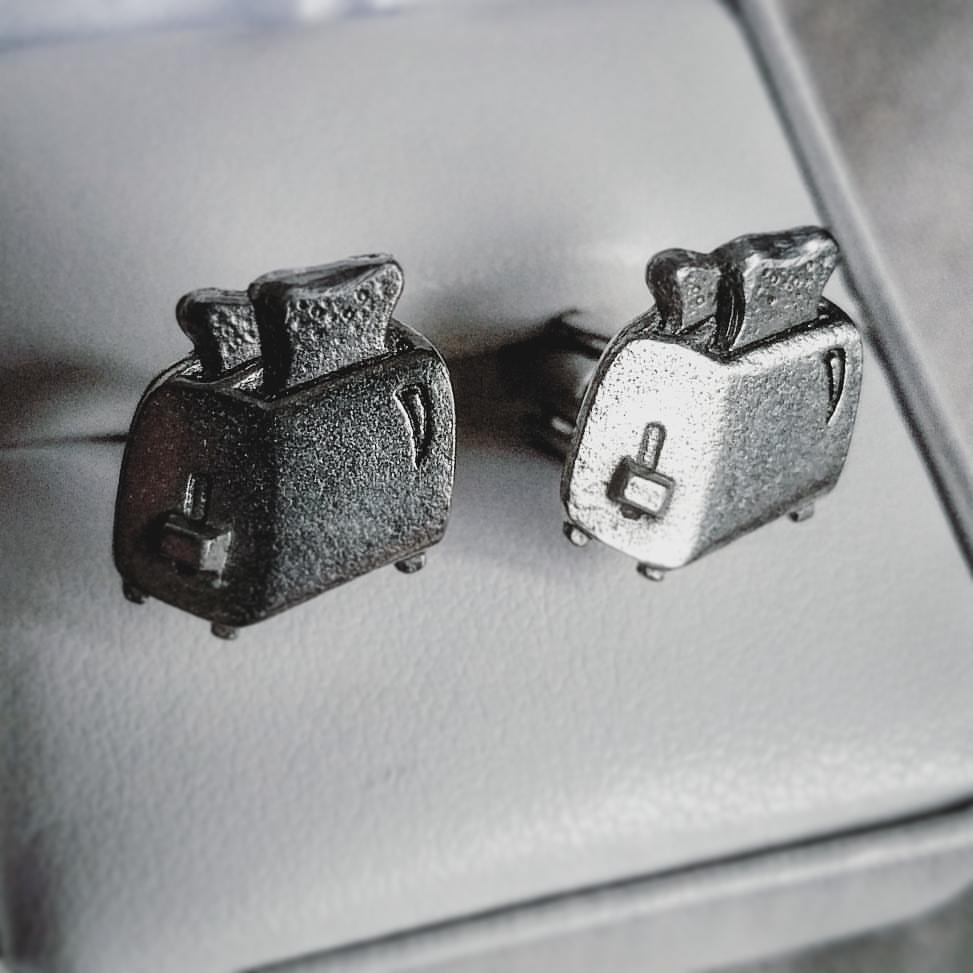 Now, going back to movies and video, did you know the comedian Dana Carvey has a brother who invented video editing hardware and software called Video Toaster 4000? Well I have the hardware as well as the multiple install floppy disks in the collection! The collection also has other electronics such as the AfterDark screensaver Flying Toasters (as well as a flying toasters necktie), and some video games like I Am Bread, and a toast hat from Duck Game. There's also a movie simply called Toast (that I really enjoyed after buying it based on the title for the collection). And now that we've covered electronics, we should mention all the toast-related books! Holy cow there are a lot of books! I'll name a bunch, but I'm sure I'll forget many others that I have: Crispy Crumbs of Toast, Toast on Toast, Toast (the movie I mentioned about is based on this book by Nigel Slater), Don't Burn Your Toast, The Toaster Project, A Book of Toasts, The Interactive Toaster, I Am Toast, Powdered Toastman Comics (x2), Stray Toasters comic book, Toast, Making Toast, Toast Magazine, You're Toast, Toast!, Video Toaster User Magazine, Mastering Toaster Technology, There's a Fly in my Toast, Posh Toast, The Brave Little Toaster Goes to Mars, Selling Toasters for the CIA, 1997 Collectors Guide to Toasters, Small Appliance book on toasters, 1909 to 1960 Toasters Book for Collectors, Burnt Toast on Davenport Street, Toaster Collectors Newsletter, and the best for last: Cooking* With A Two Slot Toaster written by me, Patrick R. F. Blakley!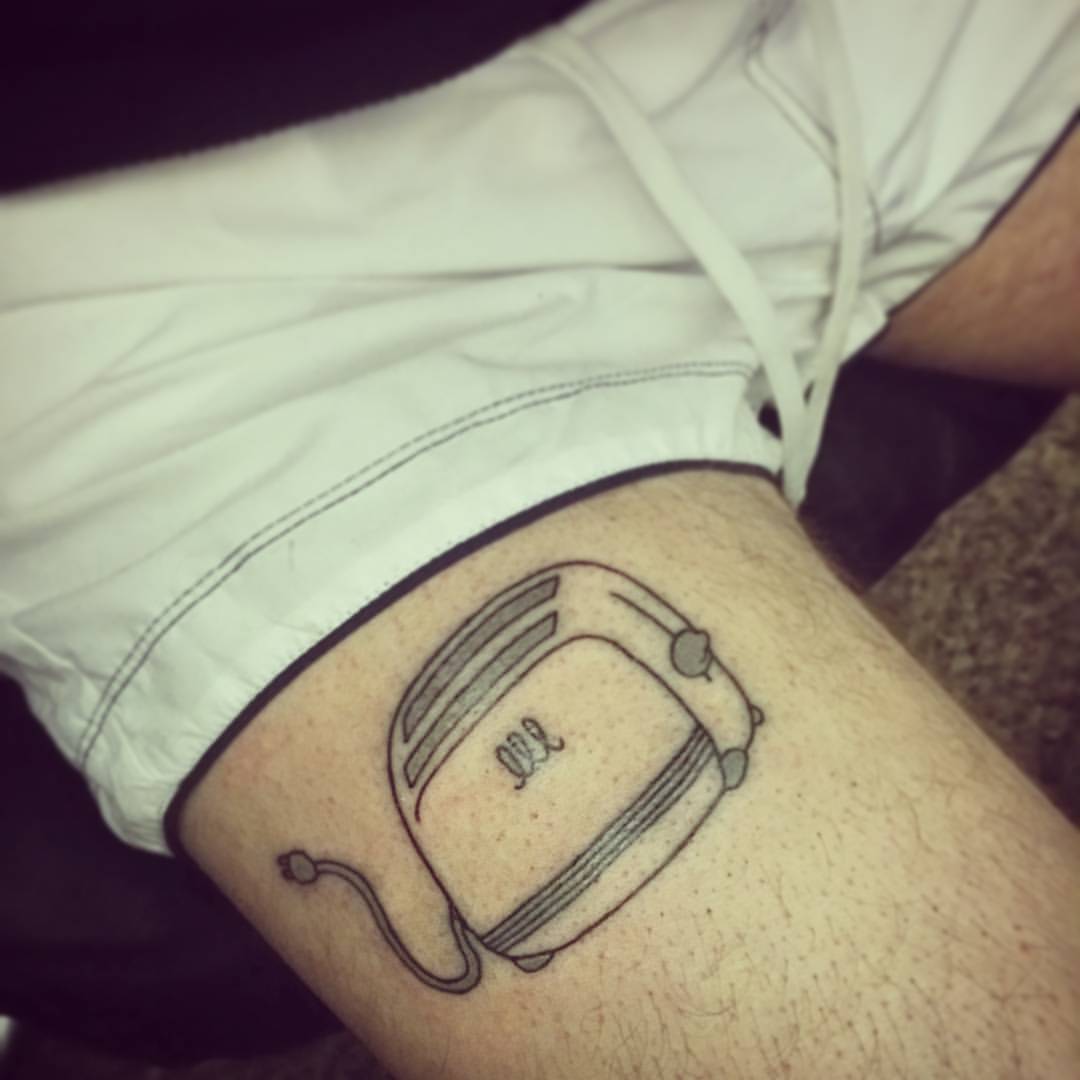 Now, what's any kind of collection without alcohol?! Enter Toast Ale in both bottles and cans. Then, how about a little wine? Bread & Butter 2015 vintage wines in both Chardonnay and Pinot Noir! And right next to that, of course, are my custom toaster wedding cufflinks from when I was the officiant for my friends' wedding in 2016. How about a bunch of other random toast stuff? Here's a list of some more minor items in the collection in no particular order: Toaster guitar pedal, toaster guitar pickups, toast-it notes, vintage metal toast holder, cute toast folder, Quizno's "toasty" cup, Bread vinyl record, emergency inflatable toast, many toaster birthday cards (the best kind of cards!), Calvin & Hobbes toaster comic strip, Top That Toast card game, toast pillow, Battlestar Galactica Cylon action figure (Cylons are sometimes referred to as toasters), toaster media bus, wooden toy toasters, a few boxes of Cinnamon Toast Crunch cereal, two toaster patent drawings, so many toaster colored paint swatches, antique toast fork, Beanie Baby bear named Toast, Powdered Toastman sandwich box, toast bookmarks, Fig Dish CDs, Toast 6 software install CD, Disguised Toast patch, Alf toast baseball card, toaster bathbomb, Synonym Toast CD, champagne skin cream color called "toast," McGrogors High Toast snuff can, antique toasters post cards, Home Depot floor sample named "toast," sliced bread plushies, so many toaster t-shirts, Pop Art Toasters CD, vintage toaster cover, several metal toast signs, Video Toaster ads, 4Toasters CD, The Toast bakery in Cazenovia shirts/mugs/to-go box/etc, The Toasters vinyl records, The Mr. Toast game, Neil Young & Crazy Horse Toast CD, toaster debit card, and finally I have a tattoo of a toaster!
I love expanding this silly collection so I'll try to update this list as best I can in the future. Stay toasty everyone!
---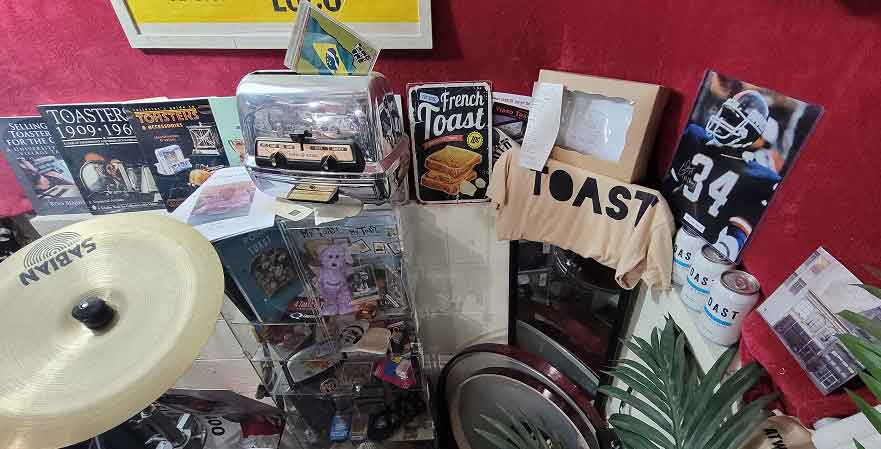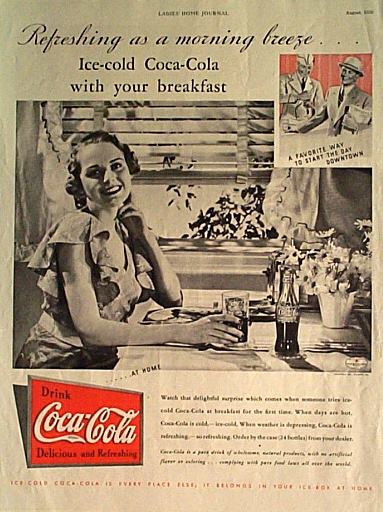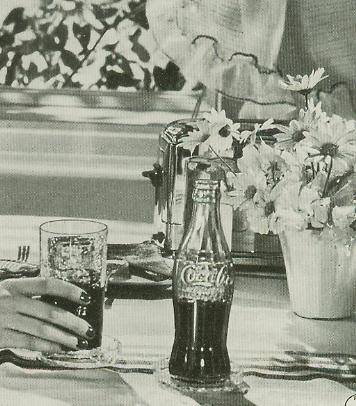 1934 Toastmaster pop-up toaster in the background!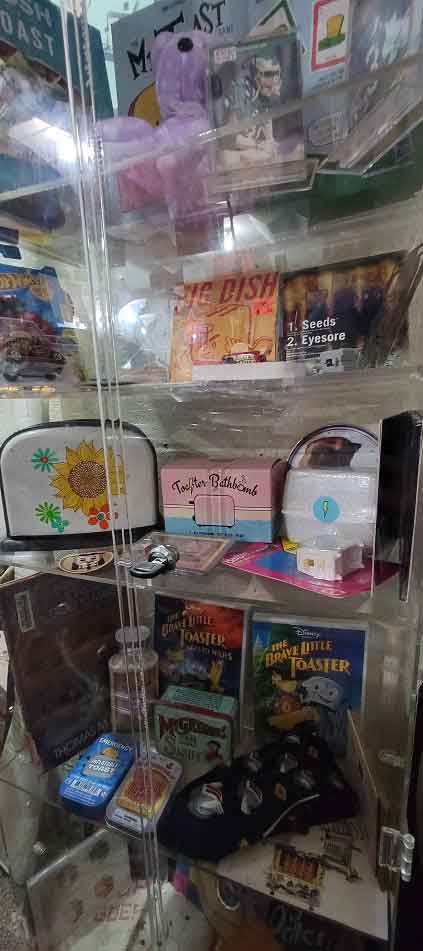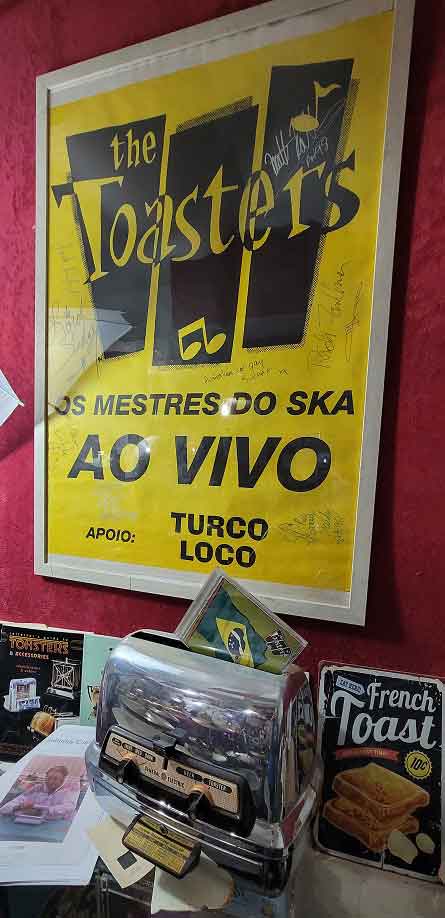 And there's always more to come!…
---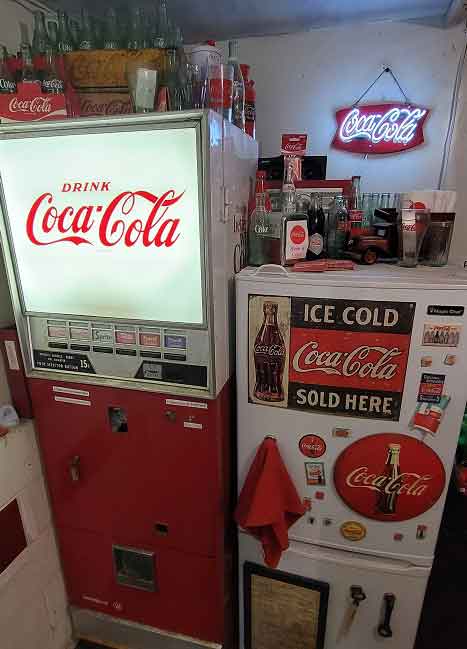 A quick description of my related Coca-cola collection as noted above:
1965 working vending machine with coin sorter mechanism, plus original electrical schematics too. Tons of classic glass coke bottles from different bottling facilities across the country. (I'm trying so hard to find a classic bottle from Blakely, Georgia!!!) Authentic wooden crates filled with glass bottles. A vintage glass bottle that's still full and unopened! Plenty of glasses and a bunch of metal signs and magnets too. Napkin holders, straw holders, bottle openers, coasters, all newer items. And finally, a neon sign!
---