Meshuggah – Gods of Rapture
Here's the long awaited second installment of the Steering Wheel Rhythms posts, and it's actually a two-for-one special! There are two sections of this song we're going to break down the rhythms for: The syncopated section of the intro and then the repeated rhythm under the guitar solo as a bonus. 
Note from our legal department: PatrickRFBlakley.com and its authors shall not be held responsible or liable for any loss, injury, or damages resulting from the use of these materials. Steering Wheel Rhythms, and all other musical notation available on this website, should not be used while driving or operative a motor vehicle of any kind. Performance of these articles is at your own risk.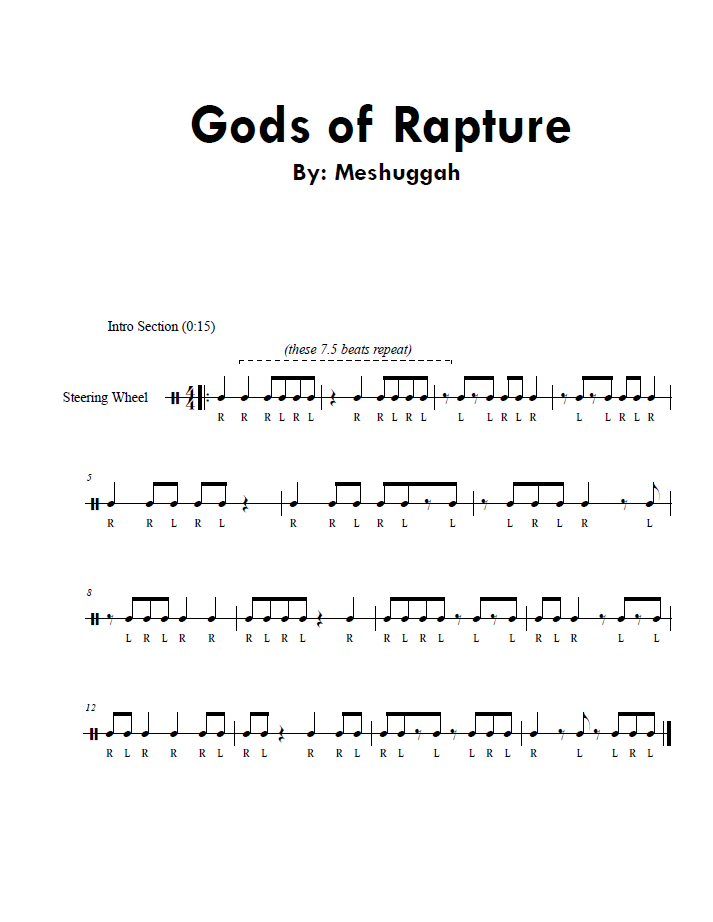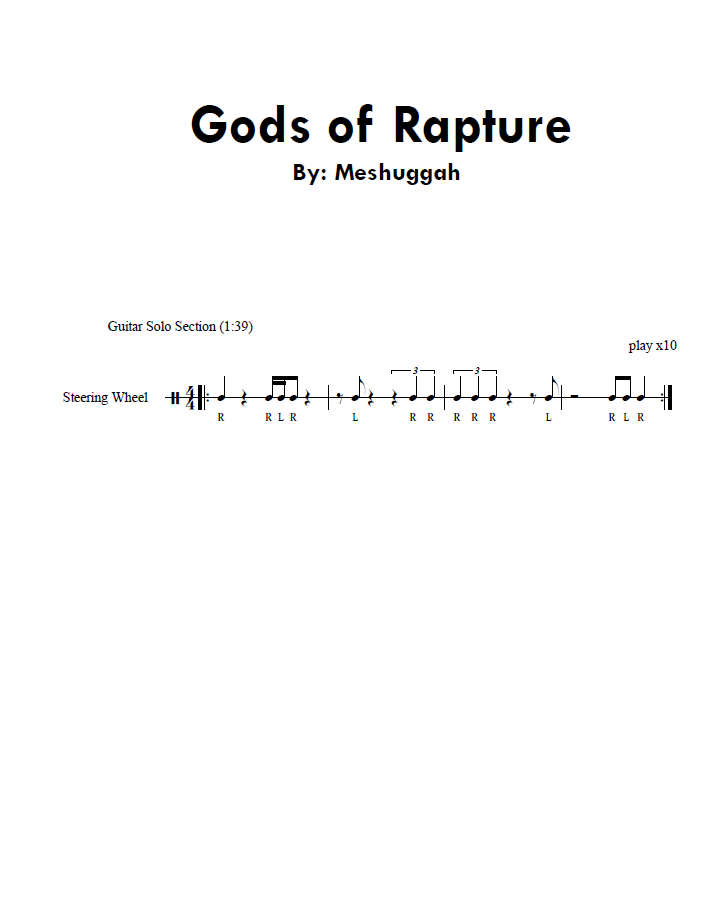 Gods of Rapture full track can be heard on YouTube.com below:
.
If you have any suggestions for an upcoming Steering Wheel Rhythms post please let me know in the contact page!
Return to the articles to read more!
Share