Animals As Leaders – The Woven Web Breakdown
Introducing "Steering Wheel Rhythms" to the PatrickRFBlakley.com percussion articles! Steering wheel rhythms are going to become a regular installment with sheet music representing certain parts of various songs. Usually the songs will involve quite intricate rhythms or phrases and they'll also tend to be from songs that make us want to pound them out on our steering wheels!
Note from our legal department: PatrickRFBlakley.com and its authors shall not be held responsible or liable for any loss, injury, or damages resulting from the use of these materials. Steering Wheel Rhythms, and all other musical notation available on this website, should not be used while driving or operative a motor vehicle of any kind. Performance of these articles is at your own risk.
Now let's check out the fun!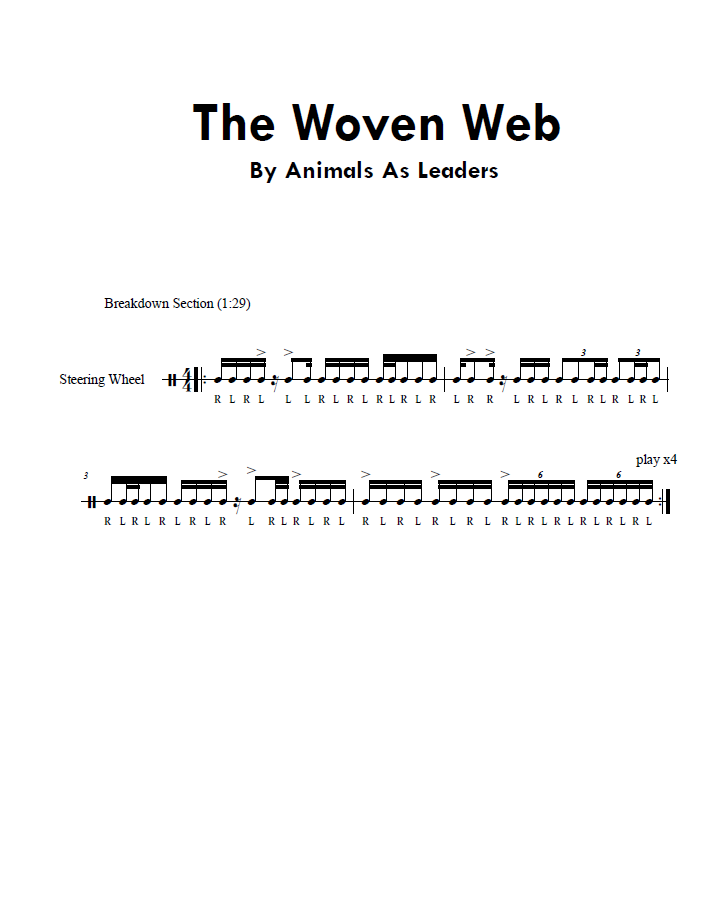 The Woven Web full track can be heard on YouTube.com below:
https://youtu.be/g68hQ4zJ3t0

If you have any suggestions for an upcoming Steering Wheel Rhythms post please let me know in the contact page!
Return to the articles to read more!
Share