If you're like a lot of other drummers in a drumline you want to grab as much footage as you can which is great if you have a GoPro already, but you'll definitely need a GoPro drum mount! And rightfully so, you want to post stuff online and your social media accounts, and as soon as you graduate or age out you'll start to miss it and want to look back! You NEED some sort of video! If friends or family record from the front you'll get a great (hopefully) audience perspective on what you did, but if you truly want to re-live the moments you'll be looking for a first-person shot. A lot of activities are really grabbing hold of the GoPro setup because it's easy and small but packs a big punch. There are several world-class drumlines that use these cameras in different ways to let the audience gain a different perspective on their favorite corps or section. Drum Corps International members have been uploading many POV cams to YouTube lately with great results. If you want to record like the pros then take a look at how these cameras can be used to capture exactly what you want. You need a drumline GoPro!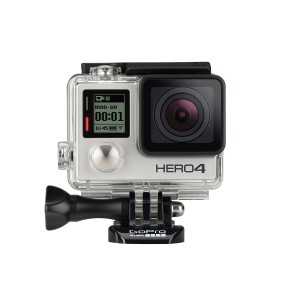 To start, which camera do you buy? Well, there is no easy answer to this question because there are so many cameras for a variety of purposes. Ask yourself how much you're willing to spend on the camera plus accessories, what quality you're looking for, and if you'd even consider a factory-refurbished model. The GoPro Hero4 is probably the most popular camera at the time of writing and is also the best quality you could buy right now. But with a lofty price tag, you might consider sacrificing a bit and going with the GoPro Hero and saving several hundred dollars. Factory refurbished models will come a little bit cheaper still. Both cameras work great for a drumline GoPro setup. You'll also have to think about a bundle that comes with batteries and a charger as well as SD cards and some straps or mounts. They may be just what you're looking for, but if not every piece works for you it may be better to buy these things separately. You might also find that the bundle can work for you, with head straps for example, and then also get an actual drum mount separately as well. More ways of recording and different perspectives will keep things fresh, and if bundles save a bit of money in that sense it'll be worth it for sure!
 Now let's talk about mounting this bad boy. Again, if you find a bundle with a head strap you might want to take advantage because the POV camera is great for feeling like you're on the field doing the drill. You can also angle the camera down so that the viewer can see exactly what you're playing. If you choose to just buy the naked camera do yourself a favor and grab a head strap mount to go with it. Watching a DCI tenor drummer play the drums from above while doing the drill makes you appreciate the activity so much more, you'll feel better having captured your own playing in the same manner. But, if what you want is a view where you can see the drum being playing and also the field in front of you, you might want a very low-mounted camera on your drum carrier (or harness). This mounting position will definitely get in your way, at least a little with sticks in or tacit, but if you're alright with that then you'll want a suction mount for your smooth carrier/harness. Keep in mind that the suction mount is not compatible with all carriers, but does work great with some. If you think your harness is not going to hold a suction mount you should consider a sticky adhesive mount instead for your drumline GoPro setup. Getting an adhesive GoPro drum mount is tricky because it isn't as temporary as the suction mounts, so consider getting a pack of 16 so you have many options for placement and backups. If you're sure of what you're doing you might be able to get away with just a smaller adhesive mount pack. Worst case scenario you could wear the camera on a body strap which could work nicely for pit members, but probably not as simple for drumline members. But drumline folks, maybe this neckstrap might do the trick!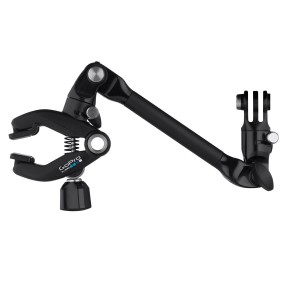 Finally, if what you're looking for is a versatile mount that is not in the way and can be positioned and accessed very easily then you want the best mount a drummer can have for a GoPro. The Jam clamp mount arm (2023 update: this amazing mount is no longer available, but I'm keeping this link just in case it ever comes back.) This clamp mount is a good alternative. It'll be compatible with much more than just marching snares, tenors, basses, and harnesses, it is also compatible with drumset stands and drums too! Place the clamp on the outside of the drum rim and aim it at your drum or down the line of drums. Place it on the front rim and aim it back at yourself. You can even place it on the shoulder of your carrier and aim it wherever you want. The clamp can be tightened as much as you like to make sure it doesn't ever come loose while marching and playing. Best of all, using this mount means that your camera will be free of tight spaces and exposed to allow for easy adjustments, starting and stopping, as well as quick disassembly and stowing in your bag. The mount is fairly small too, which means storing it in your drum backpack or bag will be no problem at all. The material is also quite solid so it can bounce around in your bag with your sticks without worrying about it breaking. This GoPro drum mount is trouble-free, easy to use, and compatible with so many different types of drums and mounting areas. If you get, or already have, a GoPro camera you should be seriously considering this drum mount (if you haven't already put it in your cart and checked out by now). You will not regret it, this will be a standard accessory in your drumline GoPro arsenal. Finally, if you don't want to buy a bunch of GoPro drum mounts separately, you can get a bunch in this handy pack too!
.
If you want to learn even more about drumline GoPro cameras or setups and be inspired by all the potential possibilities you now have at your disposal, check out the GoPro Official Website. If you want to be even more inspired by drum corps-specific GoPro videos then you'll want to check out YouTube and watch some great videos there!
.
You know what goes great with wearing a camera on your drum?
Wearing rudiments!
Check out the apparel and merch section for tons of great drum shirts and accessories to wear to your next rehearsal. From things that the whole band will understand, to things that only the drummers will understand, and even things that nobody might understand!
Get your paradiddle shirt right now!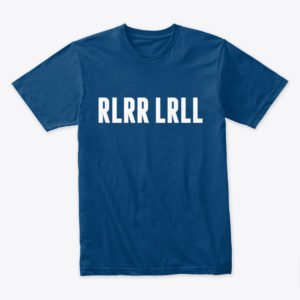 .